I'm still testing out my new waterbrush, but this time instead of painting a castle, I painted Marvel's Luke Cage aka Power Man (in his old costume of course).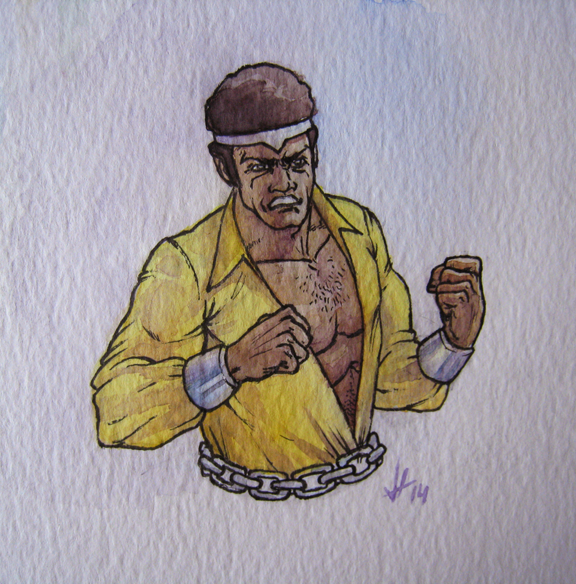 Here's the finished watercolor sketch. It would look a lot better if I had a nice scan of it.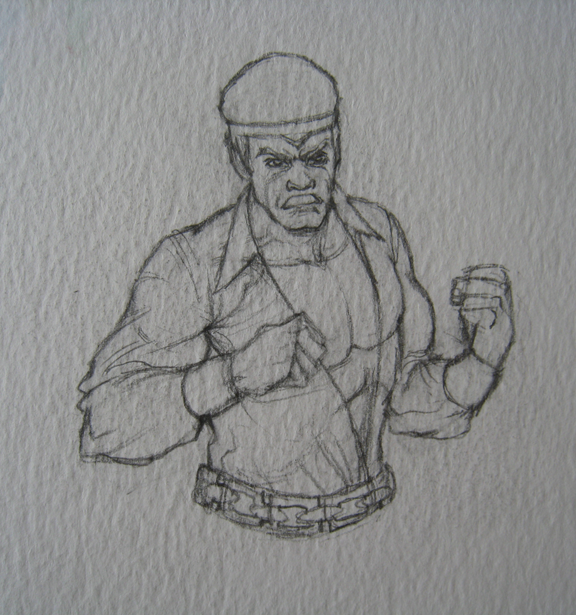 I started with a pencil sketch.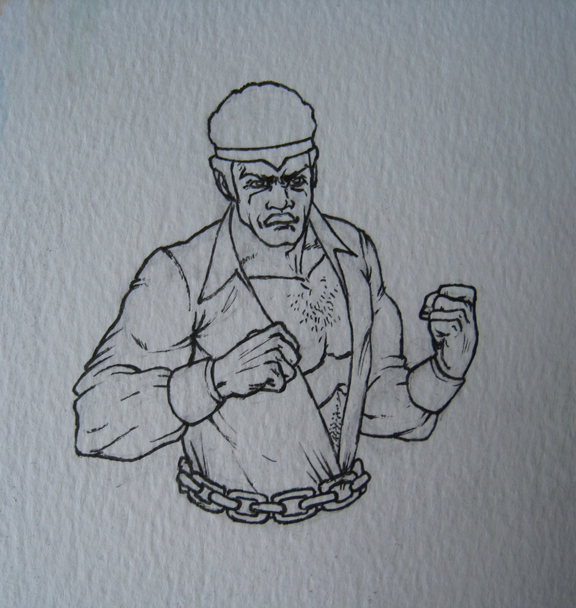 Next, I inked the pencil sketch. I erased the pencil drawing too. Luke Cage doesn't look as angry in the inked drawing as he did in the pencil drawing. That's just poor inking on my part.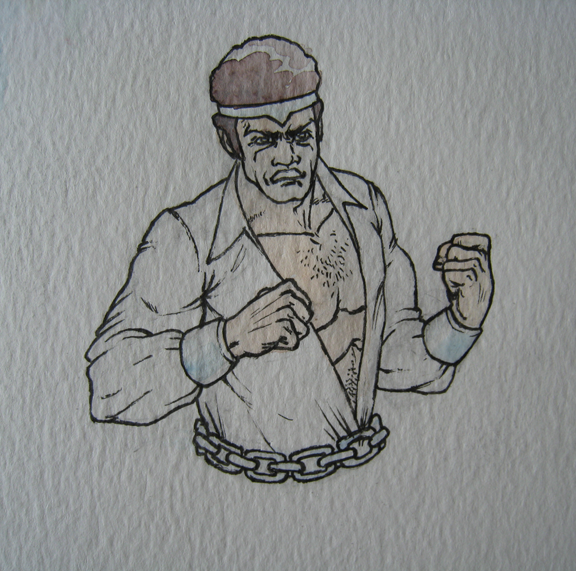 Adding light washes of watercolor to establish the local color.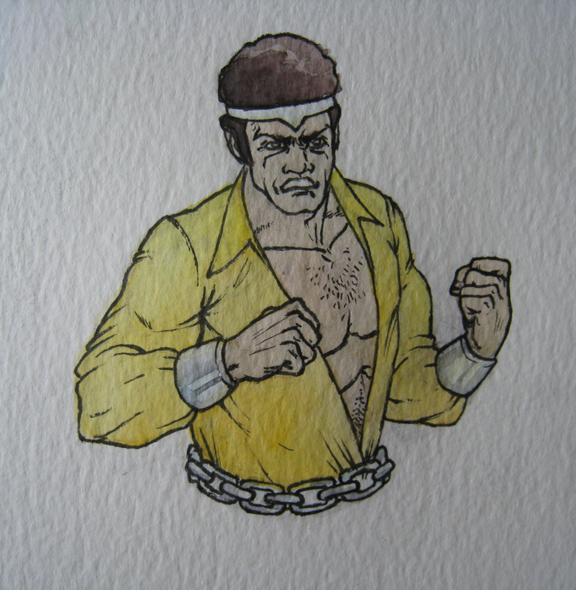 Adding more washes of watercolor.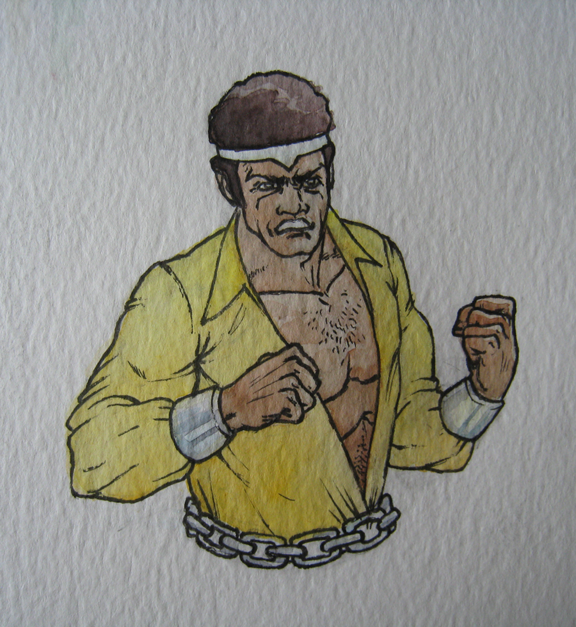 Continuing to add more washes (pretty simple, right?)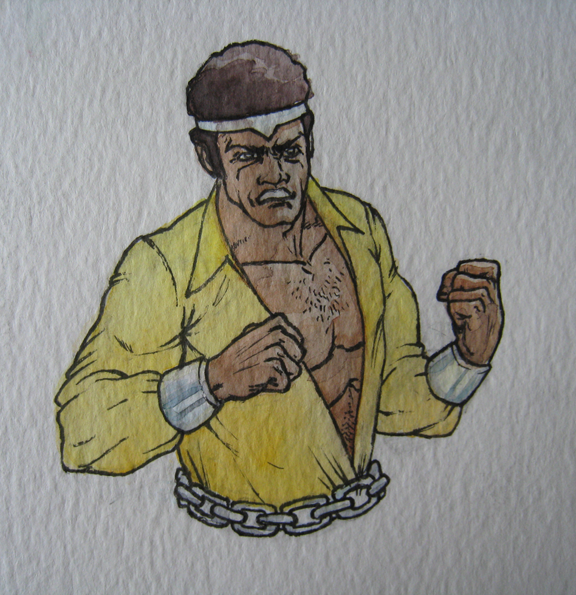 Continuing…
And the final image: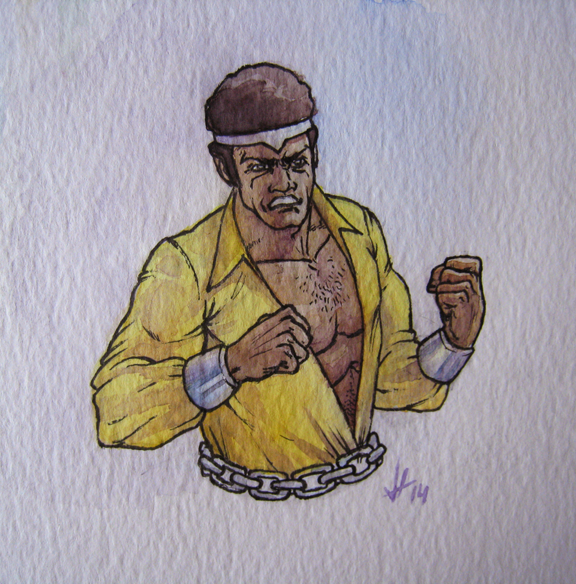 Once I get a nice scan of it I'll add it to my blog.