Today we are going to be unboxing the Monoprice Tablet (specifically the 10 x 6.25 Inch Graphic Drawing Tablet)!
I bought the Monoprice 10X6.25 Inches Graphic Drawing Tablet on Amazon. You can purchase it directly from Monoprice's website but the cost of shipping is what kills the deal (although this tablet is still quite a steal).
This post isn't my review of the tablet, but the unboxing photos, because some people are into that. Keep an eye out for my review in the near future.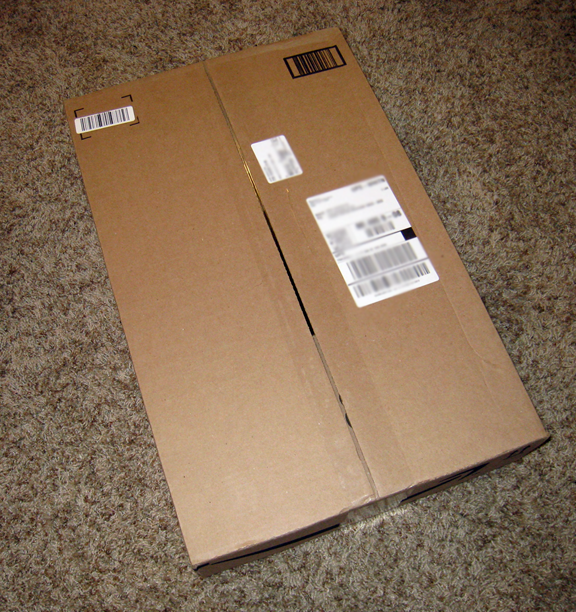 I ordered my tablet from Amazon and when the package arrived I had no idea what I received. That's mostly due to the package being enormous.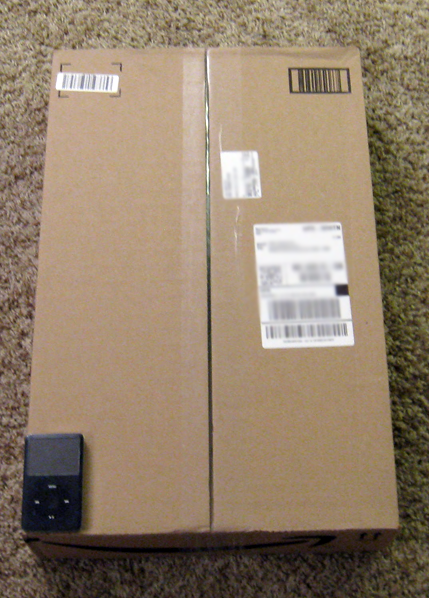 Here is a size comparison with an iPod Classic just to show you how oversized this package is.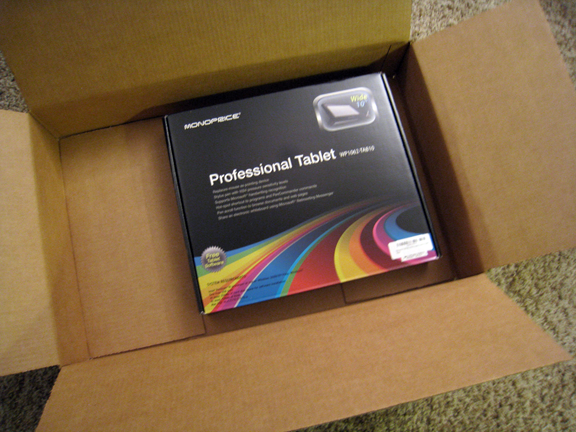 And now we take a peek into the package. Initially there was paper in here to somehow protect the box from moving around (or just to take up space). I took that out before snapping a photo.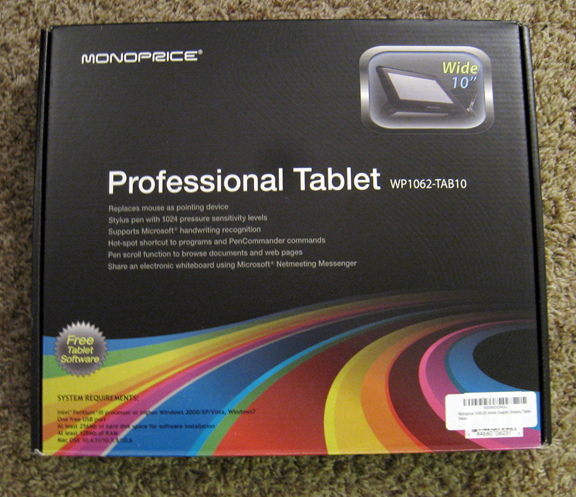 Here's the front of the box. It's nothing special but it could be uglier. I wasn't expecting the elegant design of a Zune box or something from Apple.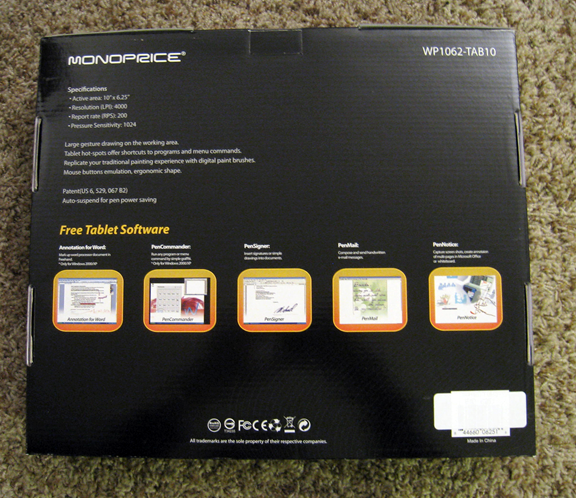 Here's the back of the box. It mentions some stupid free tablet software that I will never use.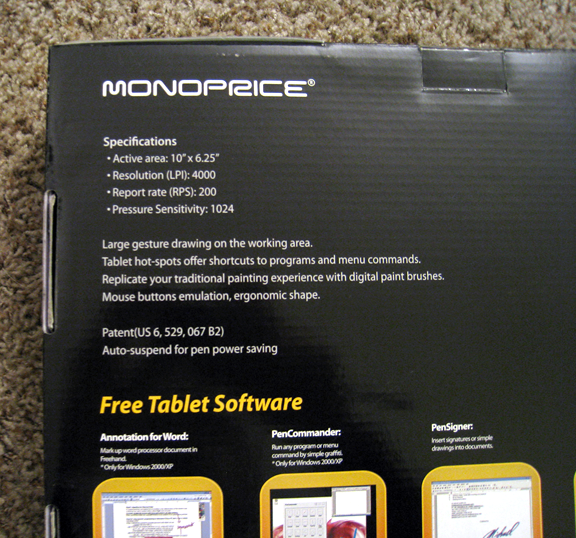 Some words and such on the back of the box.
The contents of the box. The tablet, the pen, the software/manual, extra nibs, a battery and the pen holder.
Here's the tablet in all of it's glory! No, it doesn't have a weird white spot on the surface, that's just the reflection from the flash on the camera.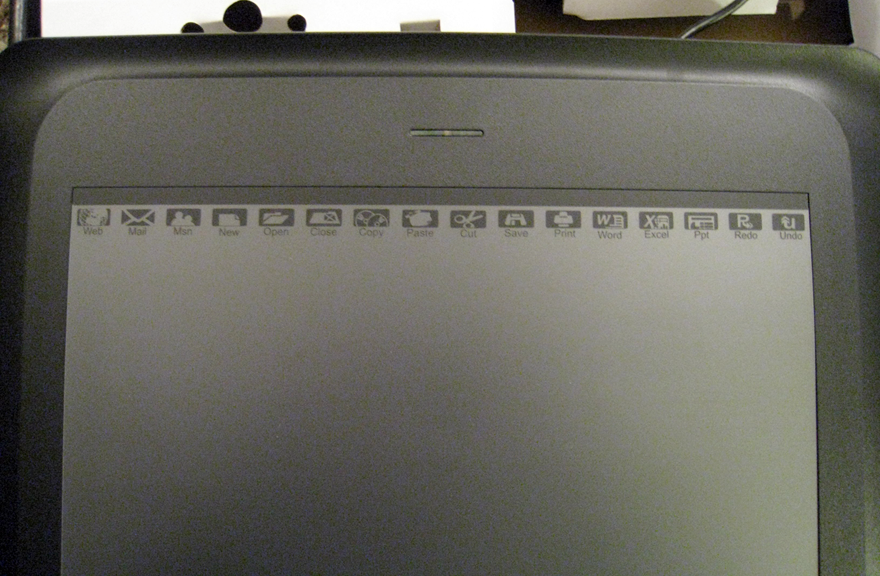 Closeup of the tablet shortcut keys. These are changeable in the software.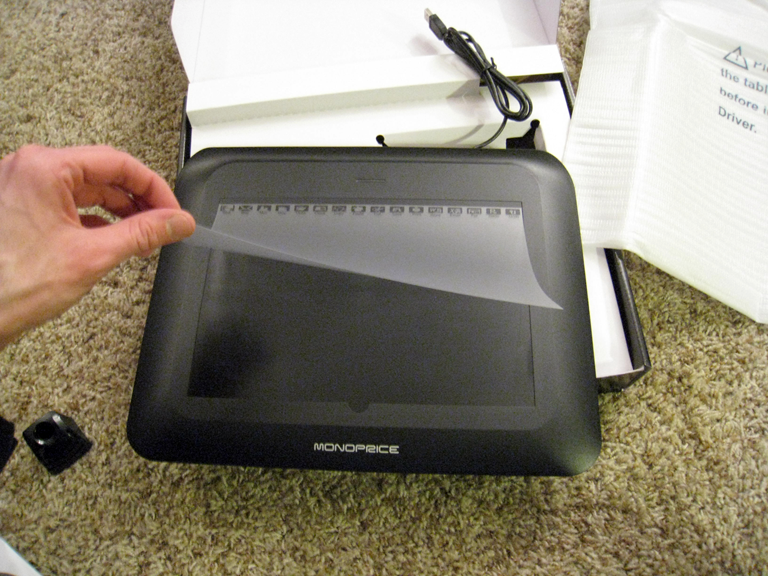 Here's the tablet surface overlay. It lifts up so you can put a photo underneath and trace it? Something along those lines.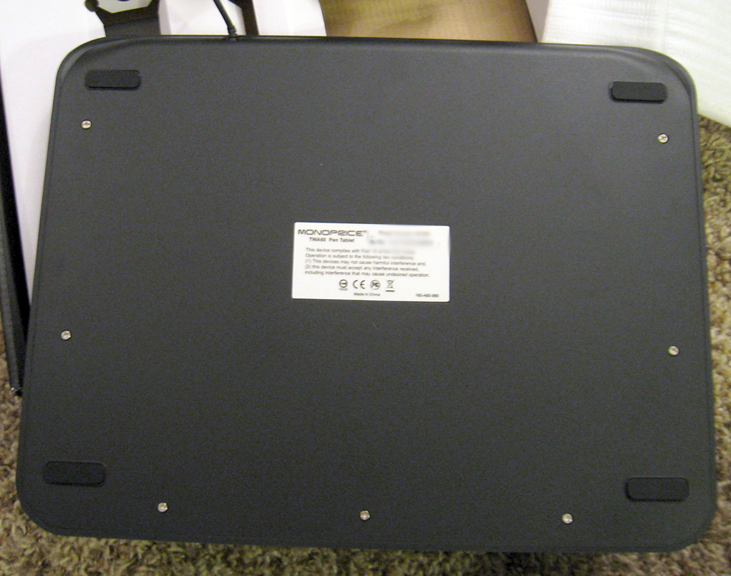 The bottom of the tablet!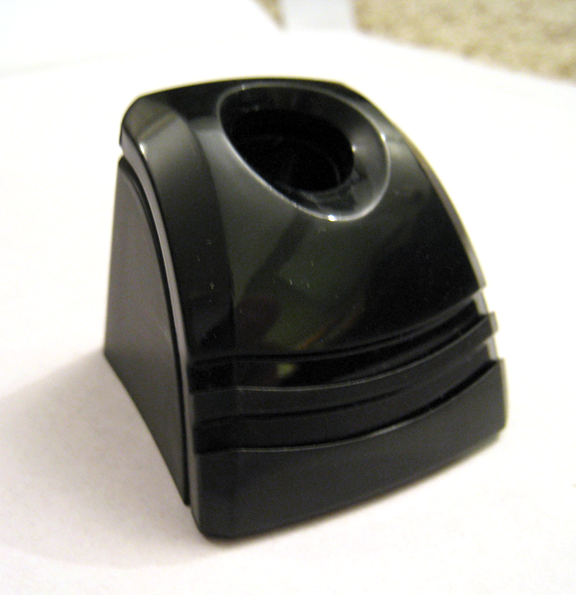 This gizmo holds the pen.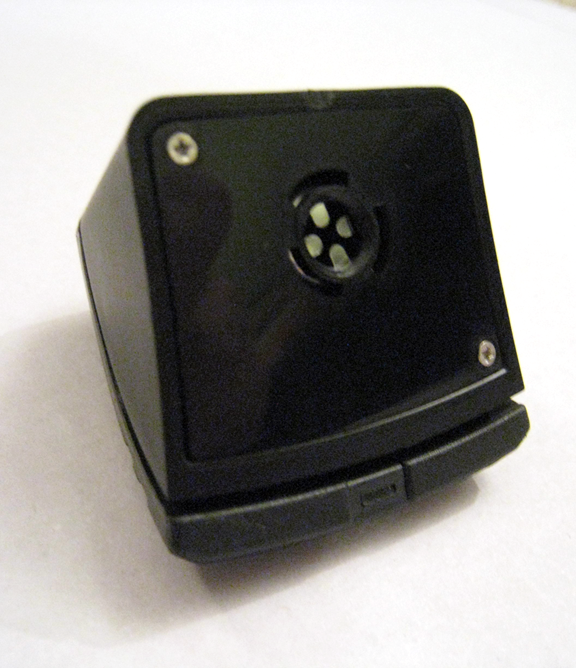 The bottom of the pen holder has a contraption on it for removing nibs.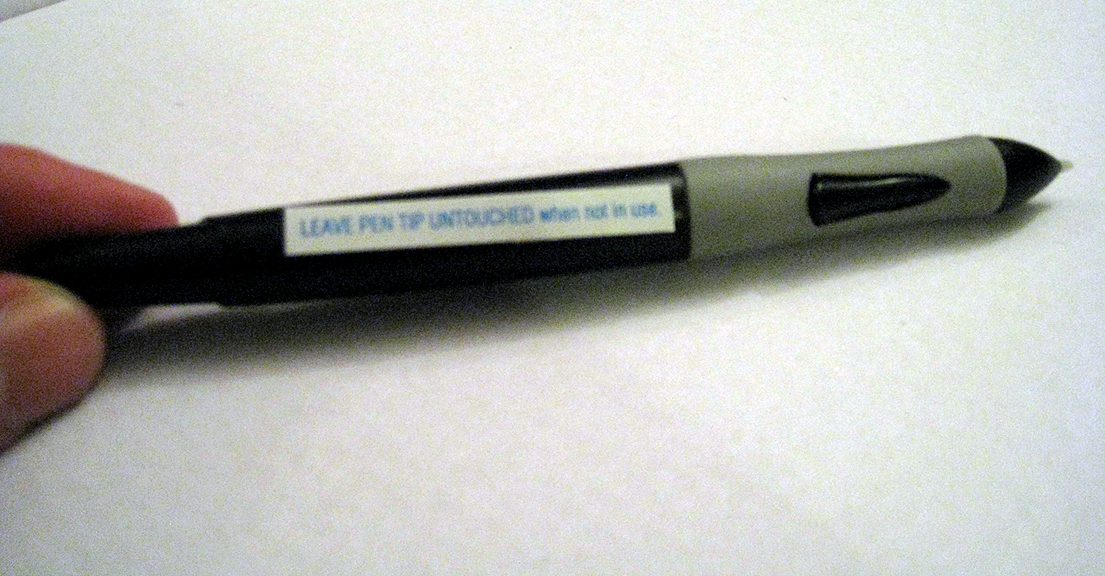 This is the pen. It may not look like much but it works. I'd say that the number one negative thing I see in reviews for this tablet is about the pen. More about that in my review to come.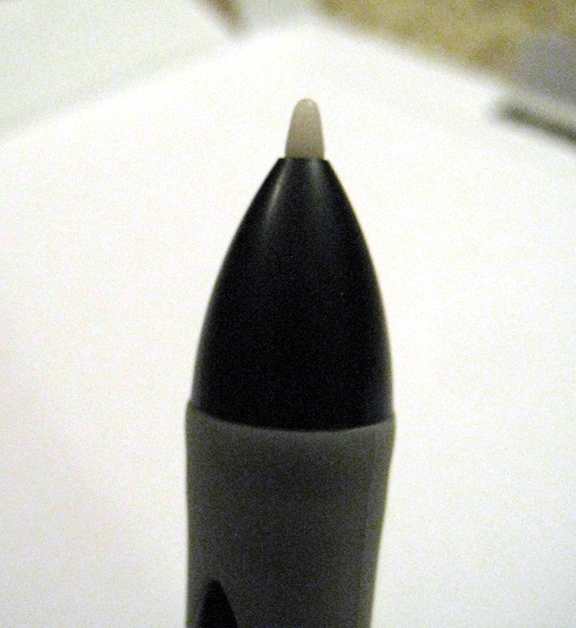 Closeup of the nib in the pen.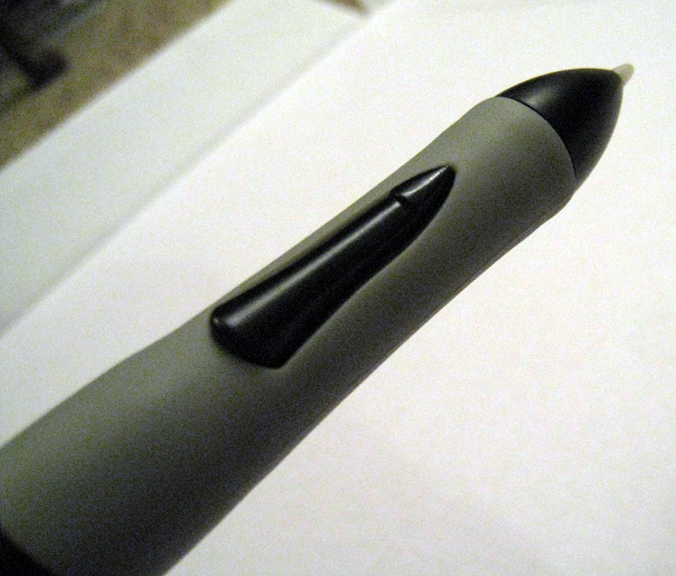 The buttons on the pen. They default as primary and secondary clicks.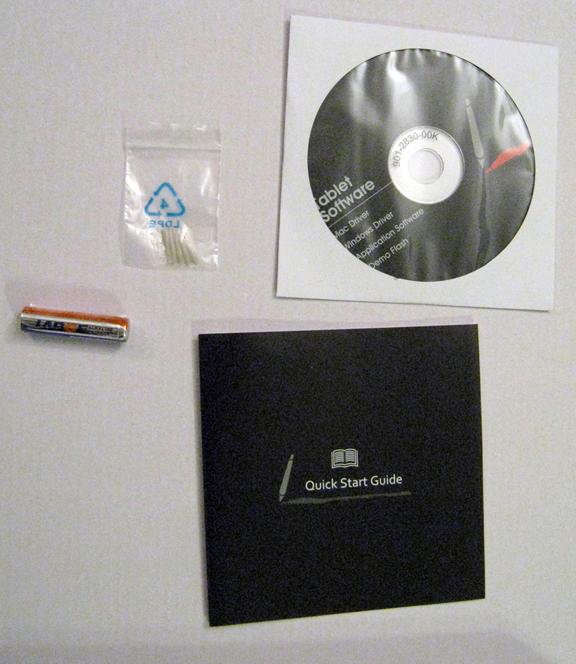 The battery, nibs, software, and manual.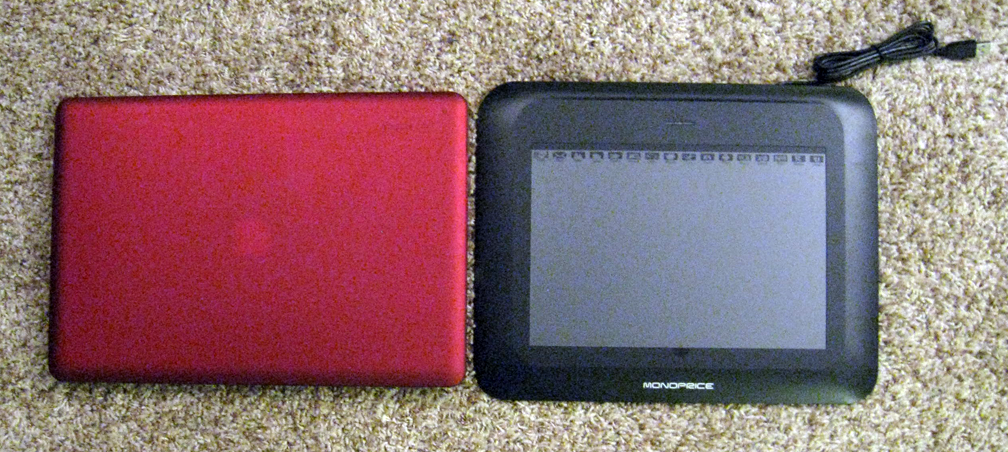 Size comparison of the tablet with my 2009 15.4″ Unibody MacBook Pro.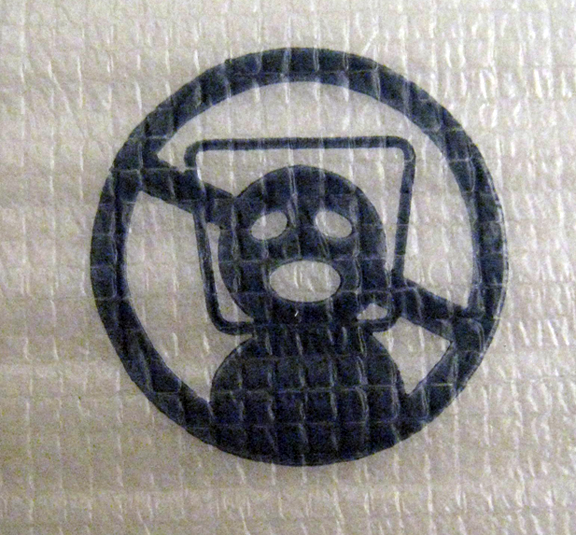 On the protective bag around the tablet there was a mysterious graphic showing what I interpret as Monoprice despising burglars. Either that or you're supposed to keep the bag away from infants.
Did you figure out what my favorite package design was from?
What product do you think has the best package design?