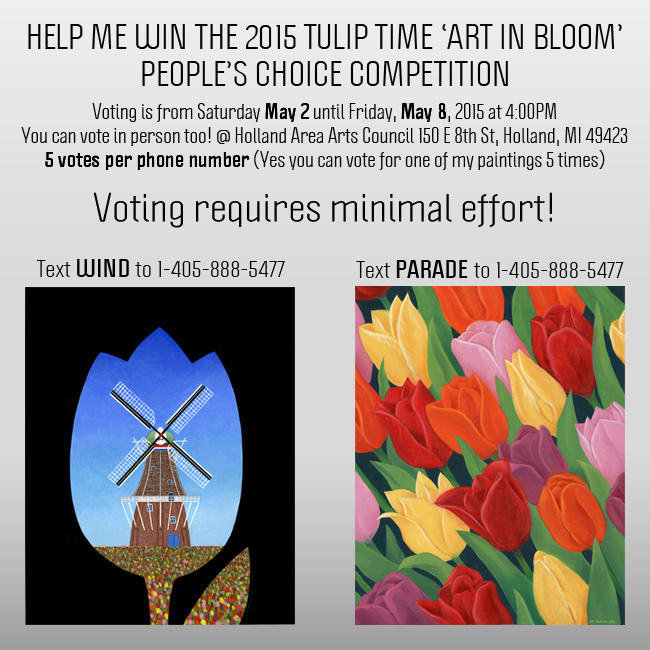 I don't ask for help very often but this is a quick and easy way that you can help support me. You can vote for me (5 votes per phone number!) by texting WIND or PARADE to 1-405-888-5477.
Voting is between May 2 and May 8 (ending at 4:00pm on May 8).
You can vote for me 5 times per phone. If you want you can vote for 1 painting 5 times or split up your 5 votes. You can also vote in person at the Holland Area Arts Council (150 E 8th St, Holland, MI 49423). You might even be able to vote more than 5 times by voting via phone and then in person!
This is a quick and easy way to show your support and help me win some money so I can keep doing what I do.